Plane Crash: 6 Filipinos and 2 Foreigners Burned To Death Inside The Medical Evacuation Aircraft
Manila, Philippines - A plane bound to Japan for a medical mission was engulfed with fire leading to the death of all the passengers who were six Filipinos and two foreigners. The plane was on the initial stage of takeoff at the Ninoy Aquino International Airport(NAIA) on Sunday evening when it suddenly burst into flame. The accident reportedly occurred at 8pm PST at the tail end of Runway 24.
Fire and rescue team were immediately dispatched to the runway and were able to put out the flame at around 9pm. Photos circulating online showed how tragic the plane crash last night.
The Mania International Airport Authority(MIAA) officially issued a statement citing that there was zero survivor in the said plane crash. During a press briefing, aircraft information was released. It's registry number RP-C5880 operated by Lionair is the same plane that was used to ferry medical supplies to Iloilo as part of the covid-19 mission on Saturday, March 28, 2020.
You must copy/paste your AdSense code in here. You can do this on the Plugin config page.
The identities of the casualties remain private while further air crash investigation is currently being conducted by the Civil Aviation Authority of the Philippines (CAAP). However, Senator Richard Gordon made a tweet citing that those passengers who died include flight medic, doctor, nurse, and an ailing patient along the patient's attendant.
CAAP Deputy Director Don Mendoza mentioned the aircraft was "airworthy" and there was no issue in terms of the pilot license. Nonetheless, because of this second fatal incident involving Lionair's plane, CAAP is considering grounding the whole fleet of the firm.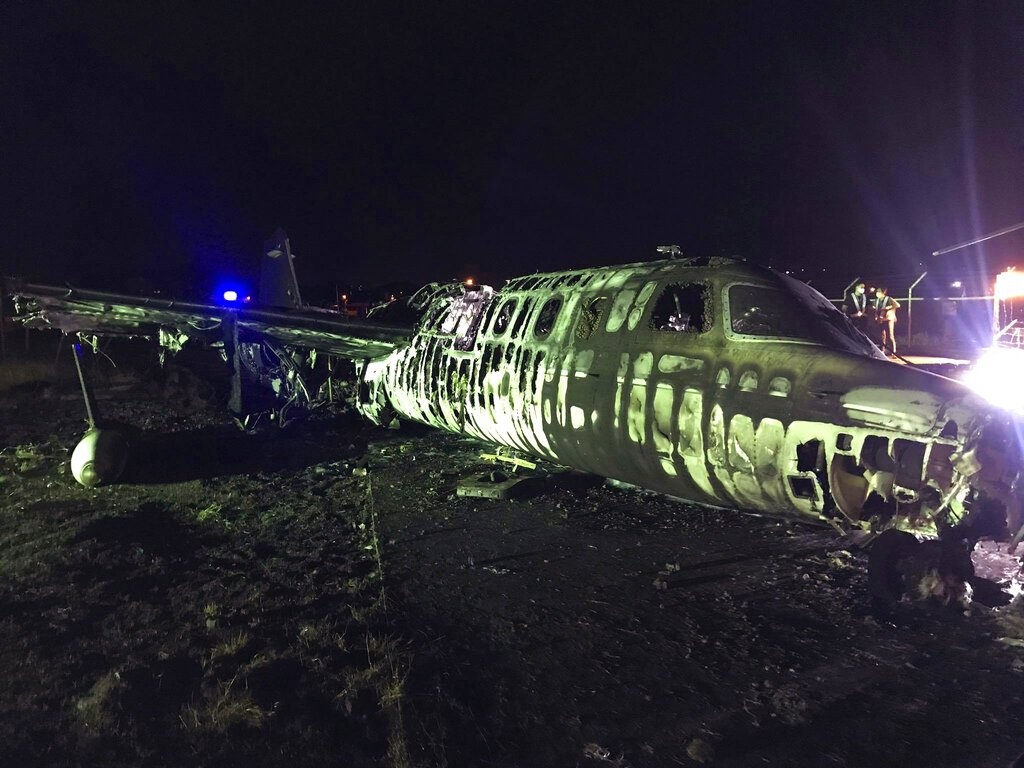 The recent plane crash on September 1, 2019 in Laguna that killed all nine passengers also involved a plane operated and managed by Lionair.
Here's a video of the plane burning into flame in NAIA last night which was scheduled for a medical mission in Japan.  
Feel free to share this post on Facebook for proper awareness of the incident. Let us avoid spreading fake news. Video showing the actual incident is one good solid proof that what is written on the webpage is true and factual.