Sara Duterte: Davao City Enhanced Community Quarantine - (If People Won't Obey Guidelines)
Davao, Philippines - Mayor Sara Duterte released a stern warning to her constituents in Davao to follow health guidelines issued by the government else she will increase security measures by placing the entire city under Enhanced Community Quarantine(ECQ). This firm statement from the Mayor followed after many local residents are violating the quarantine policies.
Mayor Sara felt the urgency to take action against the people's careless and willful disobedience of the government mandate such as avoiding crowded areas to effectively fight corona virus (Covid-19) transmission in Davao region. In an interview over Davao City Disaster Radio, Mayor Sara emphasized the alarming situation in the metro considering that one covid-19 patient have no instance of travel history to any countries with corona virus outbreak.
You must copy/paste your AdSense code in here. You can do this on the Plugin config page.
During the same interview, Mayor Sara pointed out that each citizen plays an important role to combat this global pandemic. Her primary advice to Dabawenyos is to remain focus and consitently follow the health memos released by the local government to avoid further spread of the dreaded disease which has taken thousands of lives in different continents.
Mayor Duterte wanted full cooperation from all Dabawenyos to slow down the transmission of corona virus citing that there's no official medically proven antibodies or vaccine available in the market. She urged all people to remain calm while the government is also ensuring to apply precautionary steps to combat the spread of corona virus.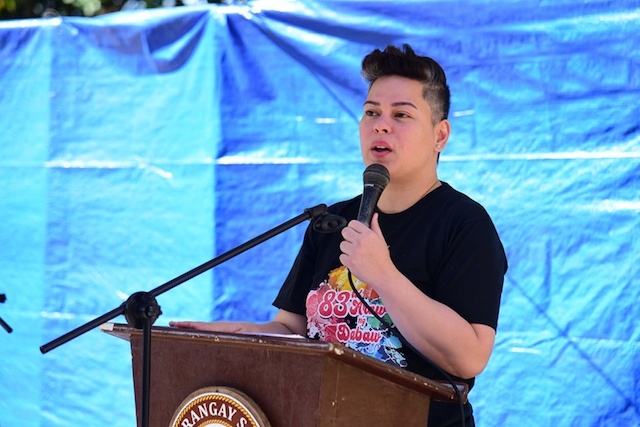 Despite the identified local transmission case of covid-19, Mayor Sara Duterte hasn't placed Davao city under ECQ. However, this may change in the coming days when confirmed cases if confirmed cases will spike in the province. Sara also mentioned that detailed Enhanced Community Quarantine guidelines will be announced immediately once Davao will be under ECQ. 
The Department of Health based in Region 11 officially reported 48 covid-19 cases. 40 of which are in Davao City.