Davao City Hall Employees Violate Health Protocols Said Sara Duterte
Davao City, Philippines - Mayor Sara Duterte-Carpio has been calling out the attention of some city hall employees who were allegedly violating corona virus health safety protocols. The incumbent local chief issued tough warning to those people who will continue their wrongful conduct during this pandemic crisis.
Sunstar news agency quoted Mayor Sara,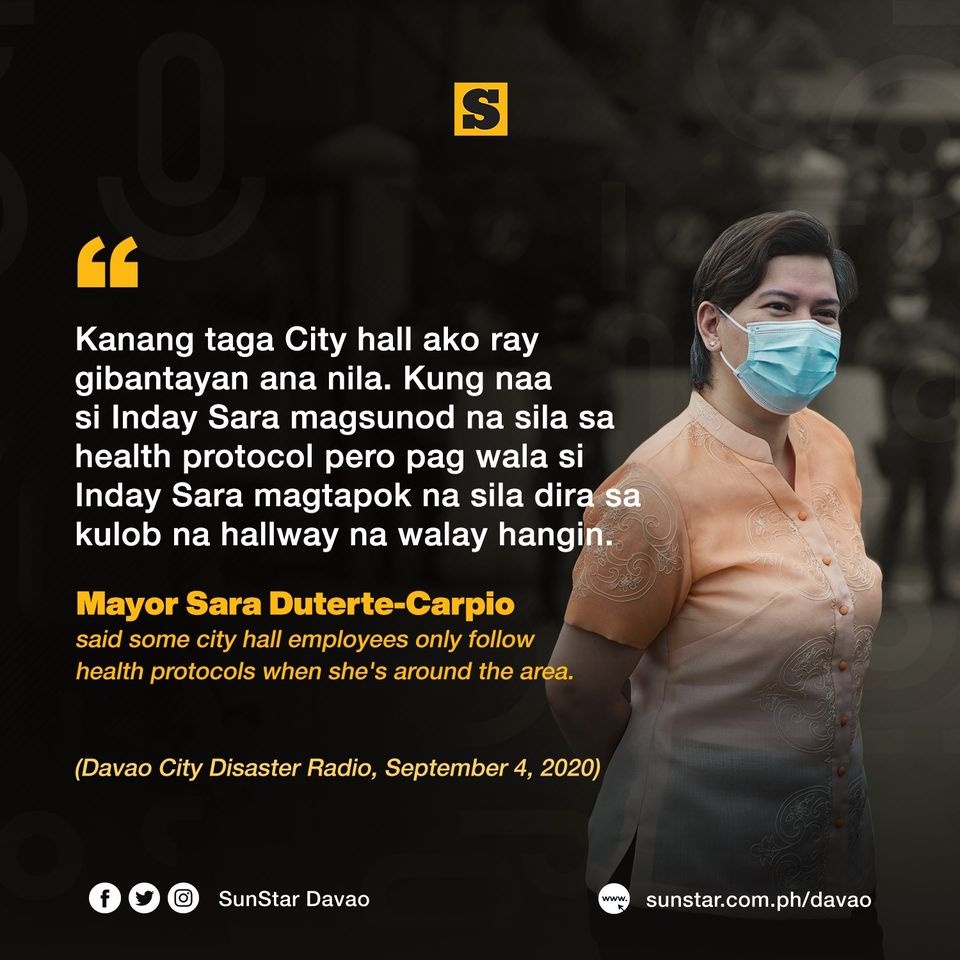 "Kanang taga City hall ako ray gibantayan ana nila. Kung naa si Inday Sara magsunod na sila sa health protocol pero pag wala si Inday Sara magtapok na sila dira sa kulob na hallway na walay hangin."
You must copy/paste your AdSense code in here. You can do this on the Plugin config page.
Netizens quickly turn to the comment section of the news agency post and shared their individual suggestions to address the current situation.
One particular netizen recommended implementation of sanctions or even work suspension to those employees who are caught violating health protocols. He further suggested to extract CCTV footage to thoroughly validate those personnel who failed to follow social distancing guideline issued by Inter-Agency Task Force on Emerging Infectious Diseases.
Some people also raised their concerns that such violation is happening all over the Philippines in both private and public establishments. This could have been the primary reason why the confirmed covid-19 cases in the Philippines continue to exponentially increase.
As of September 4,2020, there are 232,072 cases in the country with 67,786 active cases according to the official website of Department of Health.