LOOK! New P1,000 Bill Has No Printed Faces Of Heroes, Do You Like It?
Posted on
Dec 11, 2021
/
By
Felipe Curae
/
in
News Scoop
Manila, Philippines - The country is set to have a new P1,000 banknote scheduled for release to replace the current ones in the circulation as Bangko Sentral ng Pilipinas (BSP) campaigns the new polymer design the bill. The said announcement made some round of positive feedback from the netizens all over the world.
Filipinos have been wondering why there are so many irrelevant faces in the Philippine money. Previously, many people nationwide were demanding BSP to issue a different set of bills without any printed faces on the bill especially the P500 banknote which bears the face of the alleged fake hero Ninoy Aquino. 
There has not specific response of a wider change in the banknote releases but one specific declaration of Bangko Sentral ng Pilipinas Governor Benjamin Diokno is the formal press release of the new polymer P1,000 banknote. He shared how the bill would look like.
Surprisingly, it will no longer contain the faces of the heros who have been the major subject of the printed bill. Instead, it would now focus on fauna and flora in the Philippines as well as those with positive Filipino images like tamaraw, sampaguita, etc. instead of heroes.
Here's the physical appearance of the new P1,000 banknote.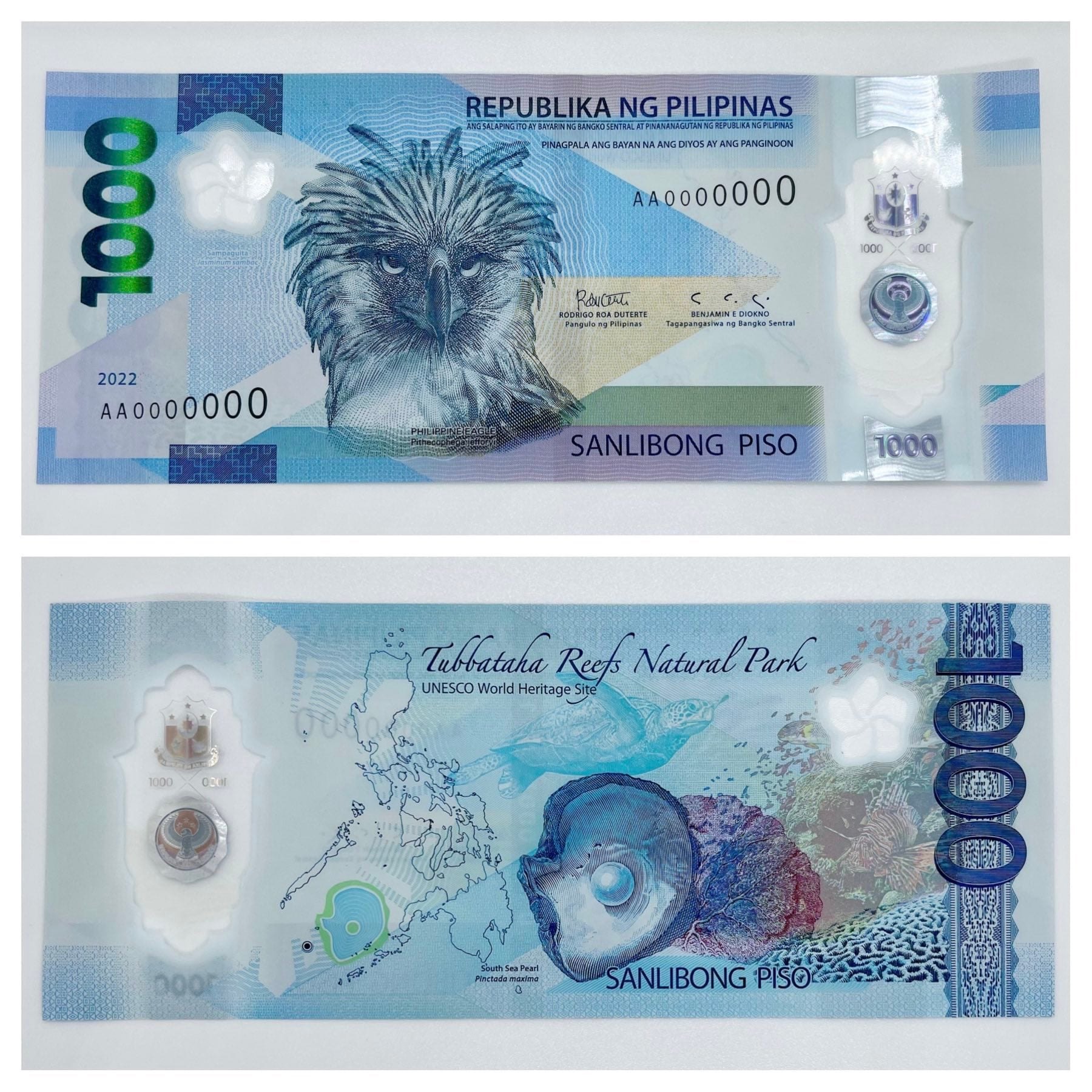 It was designed by BSP and its issuance has been approved by the Monetary Board and the Office of the President. Diokno says the first delivery of the P1000 piso note will be on April 2022.
What can you say about this design?
This work is licensed under a
Creative Commons Attribution-NonCommercial 4.0 International License
.
Latest
Tagum City, Philippines - CNN captioned the rally of Leni Robredo in Tagum City with around 35,000 supporters stormed to the venue while other posts on social media mentioned 65,000 and even 155,000 attendees. The said reports were being criticized for…
View »
Manila, Philippines – Jessica Soho allegedly lost Php28.7 million from top advertisers who supposedly committed to get commercial ad slots in her Presidential interview of four(4) candidates. The said news is currently circulating on Twitter and…
View »
Manila, Philippines – The camp of President Ferdinand "BongBong" Marcos thru his Chief of Staff and Spokesperson Attorney Victor D. Rodriguez officially released a statement regarding the decision of BBM not to accept the Presidential…
View »