KC Concepcion Receives Tons of Negative Reactions From Netizens | Read Full Story...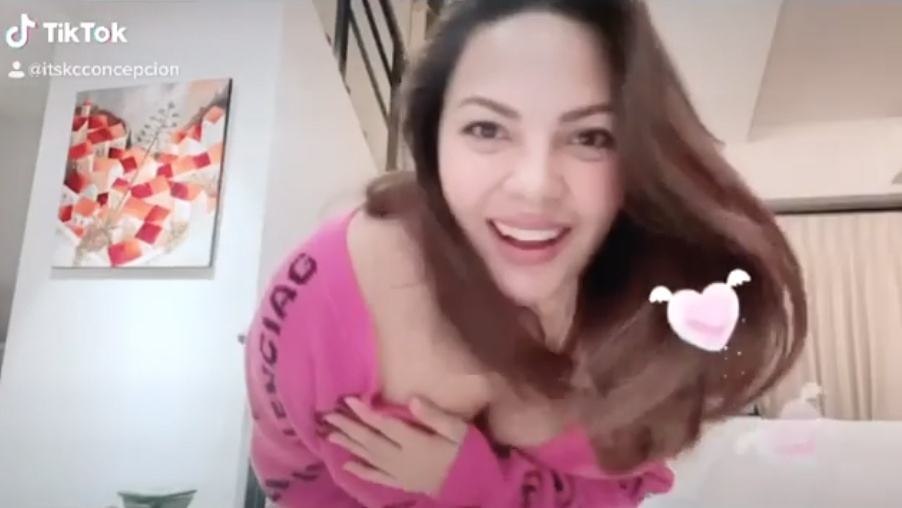 KC Concepcion, famous daughter of Sharon Cuneta, receives tons of criticisms from social media users over her 'insensitive' video posted on Instagram that has gone viral in less than 24 hours. The disapproval of the netizens is fueled by the current health crisis caused by corona virus which leads to global pandemic.
The clip was recorded using Tiktok app where KC is seen dancing with her chosen dance music. Several netizens negatively reacted to her video because there were certain instances where her upper private body part almost popped out. One comment also cited that KC is too 'insensitive' and did not reconsider the current situation before uploading the video online.
Here' the Instagram video of KC Concepcion.
Do you think that KC is indeed is 'insensitive'? Is the video really brought negativity rather than the 'good vibes' that KC wanted?
Just a little reminder, don't rush and storm the Instagram of KC to provide your feedback because commenting in the said post has been disabled by Concepcion.
Latest
Mindanao, Philippines - Residents in Davao Occidental particularly those who live near the shores were frightened when a sudden jolt caused by the magnitude 6.1 quake struck the location early Sunday morning today. According to the Philippine Institute…
View »
Manila, Philippines -- A lucky PCSO lotto bettor has won the jackpot prize of halos 6 Million pesos for tonight's lotto 6/42 game of the Philippine Charity Sweepstakes Office(PCSO). Ang maswerteng nagwagi ay solo at walang kahati sa milyong papremyo…
View »
Manila, Philippines -- A lucky PCSO lotto bettor has won the jackpot prize na mahigit 162 Million pesos for tonight's grand lotto 6/45 game of the Philippine Charity Sweepstakes Office(PCSO). Ang maswerteng nagwagi ay solo at walang kahati sa milyong…
View »