Kandidato Sa Meme Song Na Ito, 100% Sure Win Sa 2022 National Election
Usap-usapan at napakaingay sa social media ngayon dahil sa viral meme song na ito na nagbigay ng clue na siguradong 100% na mananalo o sure win eka nga ang kandidato na makikita sa kantang ito.
The now famous meme song creator "Sean Al" released the beat and political lyrics of his latest master piece in Youtube platform which easily caught the attention of Filipino netizens. The carefully crafted verses of the meme song also provided a strong hint that the politician portrayed in this song will have a guaranteed win in the 2022 elections.
BUT IT'S NOT WHAT YOU THINK!
It's been a week that no one really noticed the full intent of the meme song. Many were saying that this will only further bring up the popularity rating of Senator Kiko Pangilinan and drive more sympathizers as well as millions of votes to this politician who has been into many controversial issues in the past.
One commenter on Facebook supported the idea of spreading the Sana All remix meme song so it can influence anti-Leni voters to change their decision and choose the Leni-Kiko tandem in 2022 Philippine elections.
Despite the exchanges of thousands of comments in various social media platforms, there's only one netizen who clearly noticed the true intent and what the meme song is really all about.
Analysis and meme breakdown
First verse of the song raises several political questions which are the sentiments of Filipinos who are fed up with false promises coming from traditional politicians. It continues with some common issues in the country where people are being divided because of political candidates trying to separate elite from poor people. These politicians keeps hiding their true long term agenda-to keep the poor even much poorer in the future.
The second verse focuses on some suggestions and recommendations to address multiple factions which hinder the economic progress of the country.
Pro-Leni and anti-Duterte administration claims that Sean Al is a verified yellow supporter and they want this song to be a campaign material for the 'yellows' because of the hand sign portrayed by the meme song creator.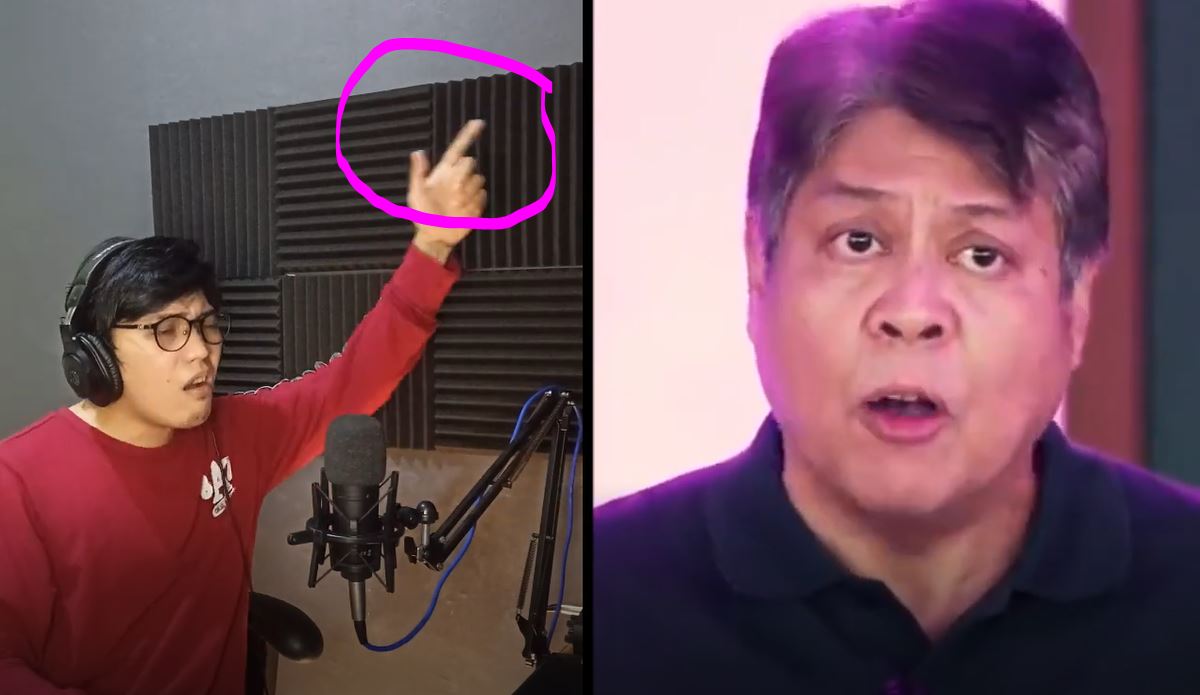 But then again, it's not what you think! :)
The hidden message of the song is actually revealed at the last run chorus of the meme song where you can see the political hand sign of BBM.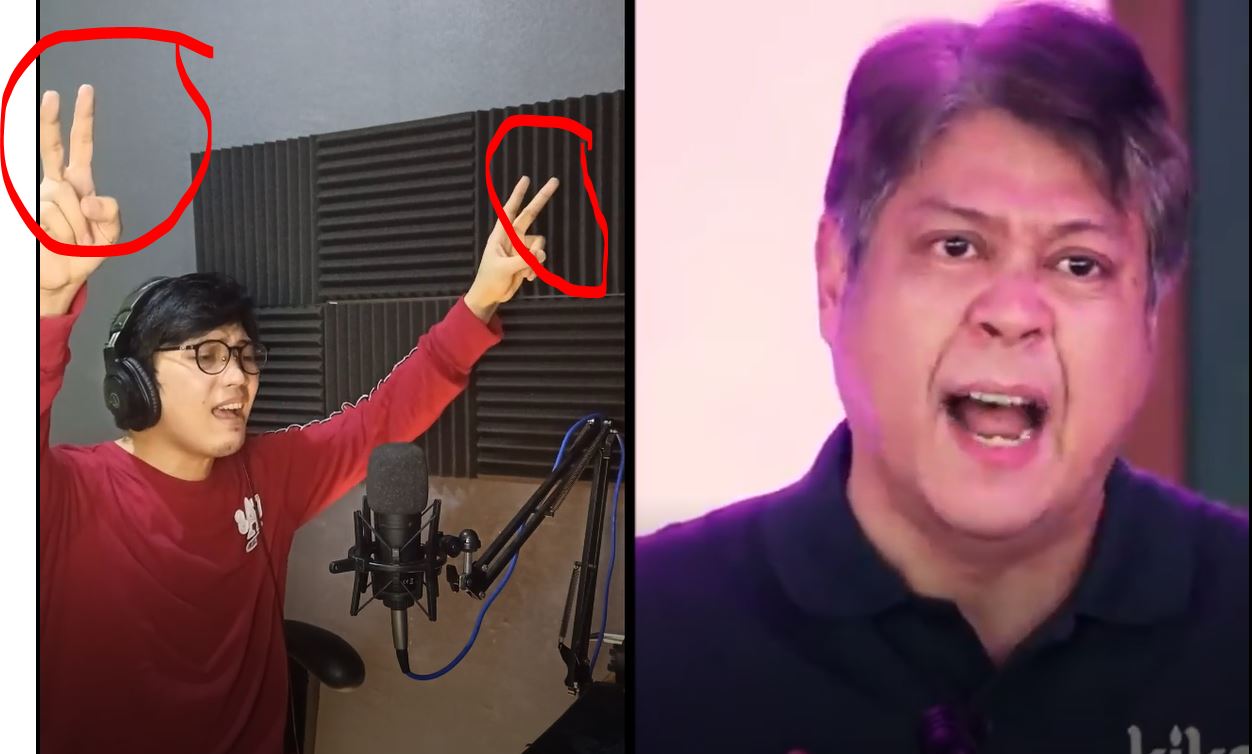 President 2022-2028 candidate Bongbong Marcos is seen using such gesture when he filed his candidacy in the Comelec. We want to emphasize proof here just to connect the dots because we know that the opposing parties are always spreading fake news.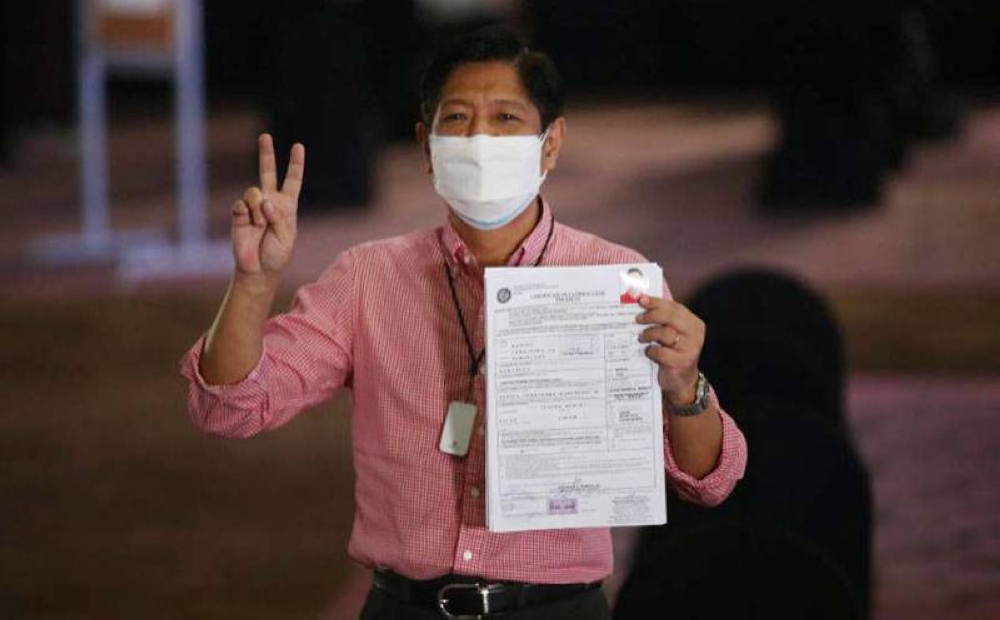 You might argue that this is just a plain interpretation of the song. Well, if you carefully listen the song, the refrain part of the Sana All meme song specifically mentioned 'bongbong', 'bongbong'!
Now, do me a favor. Play the song of Sean Al and prove me wrong! :)
To all BBM supporters out there, let's remain calm despite the disparaging campaign by other presidential candidates. It's very obvious that BBM is leading in all forms of survey. Let's unite, keep our cool all the time and may our force will make our nation great again.
Maharlika, Pilipinas, Pilipino - Tayo ay magkaisa laban sa mapang aping mga elitista at sa mga namumunong hangad lamang ay siraan si Bongbong Marcos.
Latest
Mindanao, Philippines - Residents in Davao Occidental particularly those who live near the shores were frightened when a sudden jolt caused by the magnitude 6.1 quake struck the location early Sunday morning today. According to the Philippine Institute…
View »
Manila, Philippines -- A lucky PCSO lotto bettor has won the jackpot prize of halos 6 Million pesos for tonight's lotto 6/42 game of the Philippine Charity Sweepstakes Office(PCSO). Ang maswerteng nagwagi ay solo at walang kahati sa milyong papremyo…
View »
Manila, Philippines -- A lucky PCSO lotto bettor has won the jackpot prize na mahigit 162 Million pesos for tonight's grand lotto 6/45 game of the Philippine Charity Sweepstakes Office(PCSO). Ang maswerteng nagwagi ay solo at walang kahati sa milyong…
View »