This Photo In Tagum City Is Not What You Think!
Posted on
Sep 25, 2021
/
By
Felipe Curae
/
in
Social Buzz
Tagum City, Philippines - Is this man in the photo dead or what? Could this guy been involved in a highway robbery? Was he gunned down by a group of militiamen? Well, it's not what you think! The unidentified man lying on the ground had fallen off the motorcycle whose biker tried to escape from the scene after allegedly hitting an SUV at a certain highway in Tagum.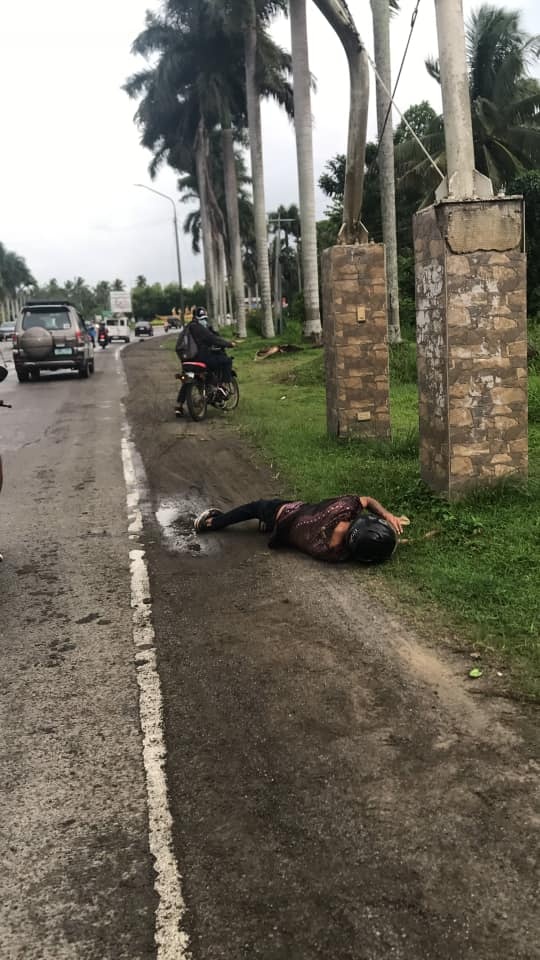 Some considered the following photo a funny WTF moment when the suspect fell to ground.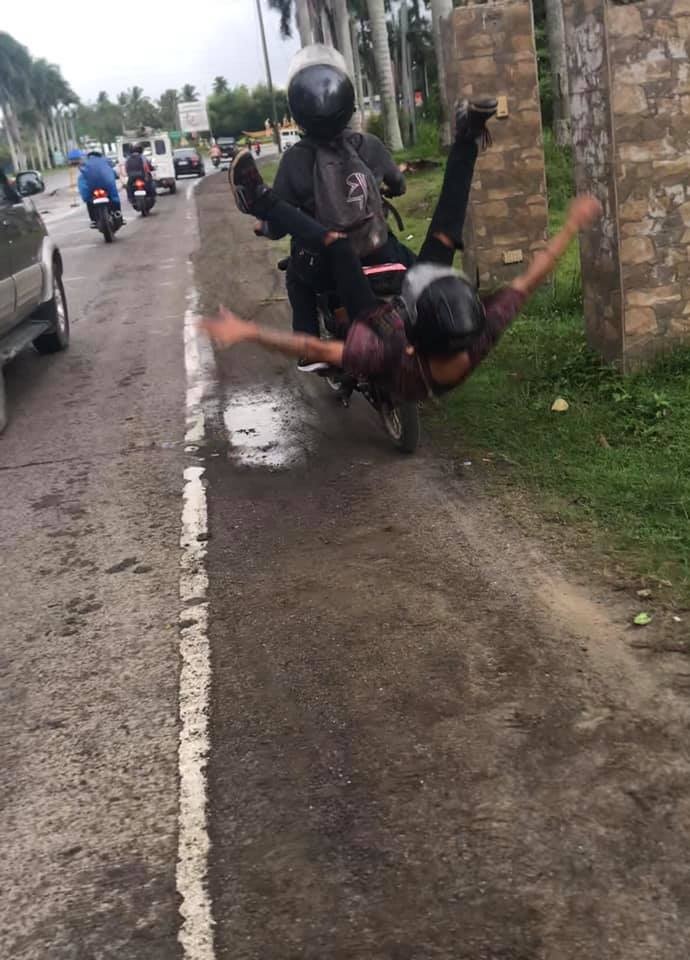 Dassel Mae Hibaya DelaGracia who posted photos on Facebook including a brief video recording mentioned that these two men riding in tandem hit their car while speeding up at the busy inner lane. The heavy traffic movement can be seen in the uploaded video.
According to Dassel Mae, the suspects were under the influence of liquor though the men argued that they were not intoxicated at all. The argument heated up but the victim just let the situation pass knowing that the suspects are not on their senses.
Here's the full description of the video and photos on Facebook.
Dili daw sila hubog nag drive pero look at the video ang photo kamo nalang husga.
Wala me kasabot samung bation masuko oh maluoy sa natagak.
- no signal light
- wala break ang motor
- driving influence of Liquor. / Liqour ban.
Ps. Wala nalang namo gipa Dako kay time consuming na kaayu. Walay pulis sa area. And sure na Dili pod maka bayad sila kuya. Sabton nalang.
PLEASE‼️ Dili mag drive if hubog. Kay maka angol ug tao. Pag bilin pod ug pang uli kay naa Rabay pamilya ga hulat sa inyu.
There was no sign of police visibility in the area but there's a lot of people who potentially witnessed the accident in the location.
In addition, one commenter noticed that the plate number of the motorcycle is no longer visible due to rust or mud covering the details of the plate.
Please watch the original video and make your own judgment.