LOOK! Leni Campaign Rally In Tagum City Attracts 35,000 or 65,000 People?
Tagum City, Philippines - CNN captioned the rally of Leni Robredo in Tagum City with around 35,000 supporters stormed to the venue while other posts on social media mentioned 65,000 and even 155,000 attendees. The said reports were being criticized for spreading fake news but the news outlets including Rappler remain firm in their social media posts.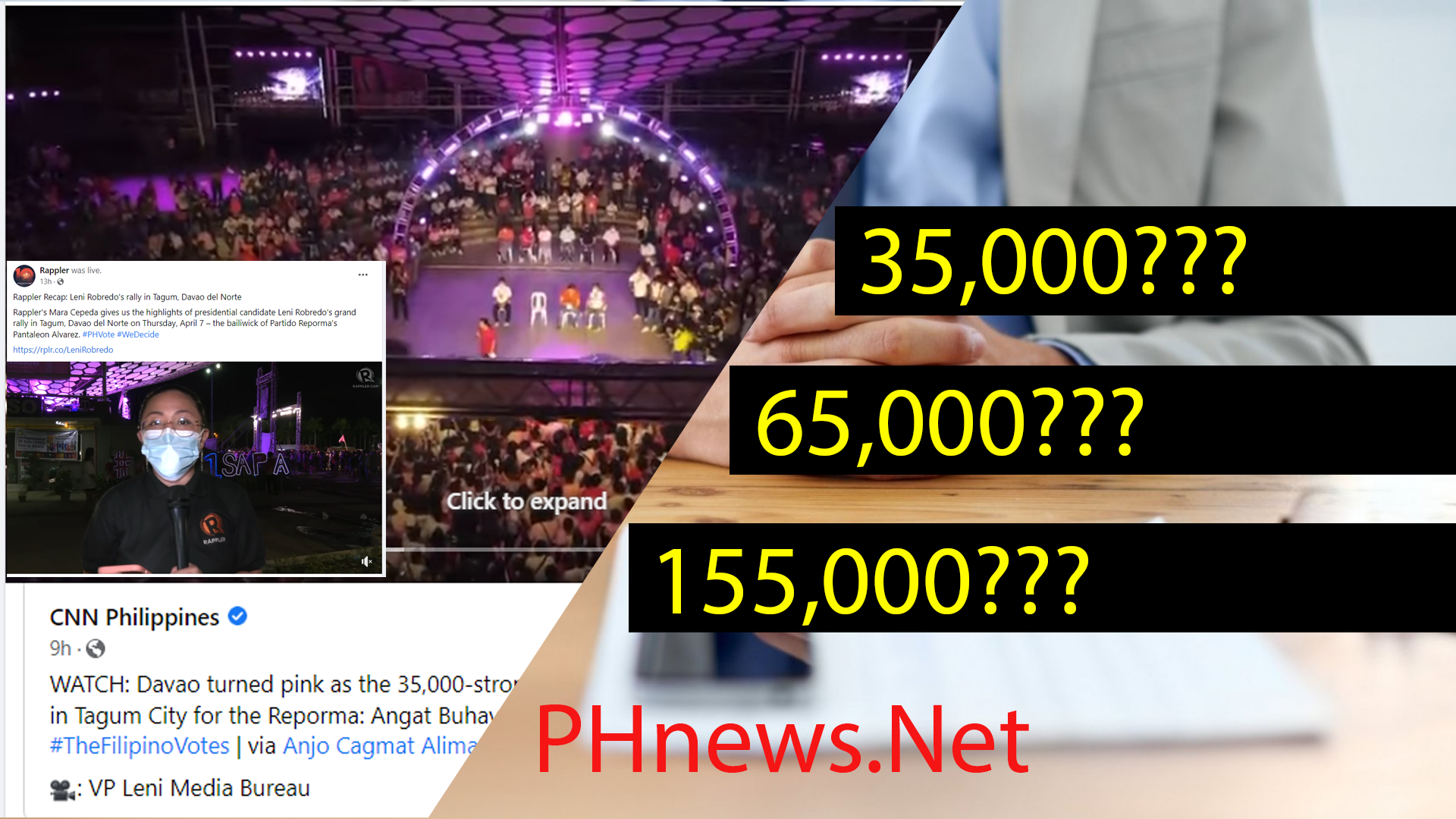 Photos taken from the said event immediately spread online which utterly showed that the participants could be just even below 5,000 people. How come that the figures being reported by large news agencies are way over than the actual headcount in the event?
I could not believe why the fake numbers are being glorified in social media as if everything is true. Why do they have to do this in the first place knowing that aerial videos can be easily used to validate the numbers? Look at the drone shot below. How will you justify that the headcount is 35,000 0r 65,000 people?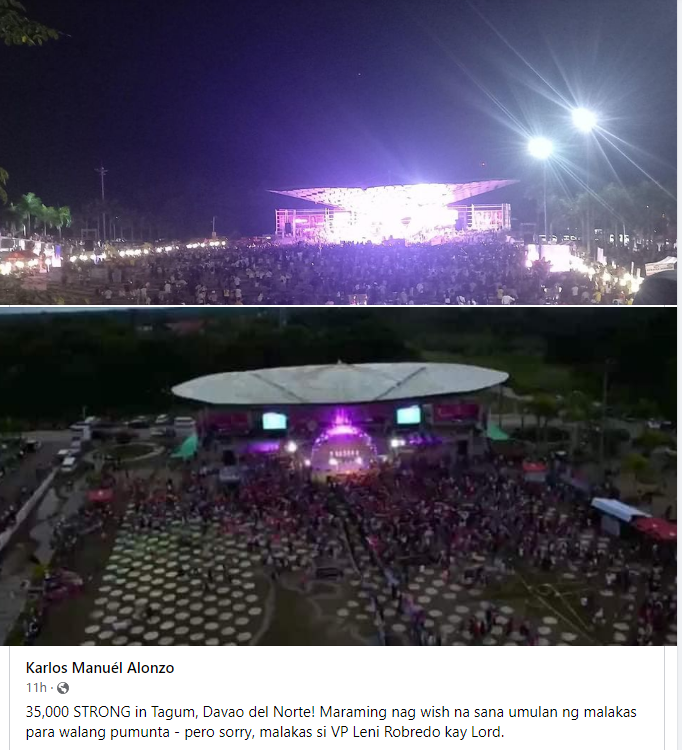 Leni's camp seems like they wanted to ruin their own campaign strategy. There could be someone in their team who is setting up a sabotage in their rally events.
UPDATE: Fact-check: A couple of residents in Tagum City whom we asked about this report confirmed that the crowd estimate is way beyond the actual count of supporters who joined the campaign rally. So none of the figures mentioned is true.  Here's a screenshot of the front and rear view of the event.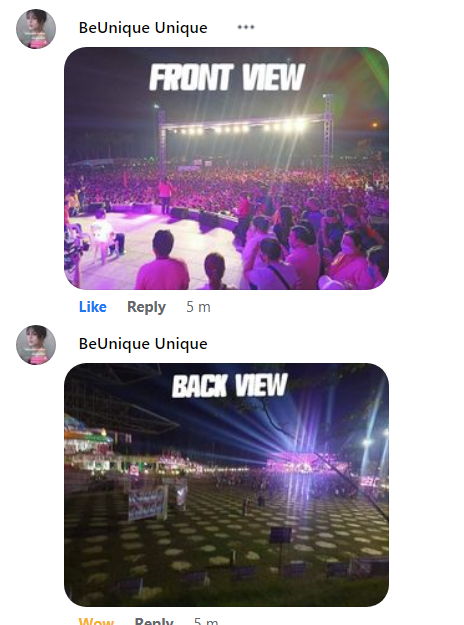 This work is licensed under a
Creative Commons Attribution-NonCommercial 4.0 International License
.
Latest
Tagum City, Philippines - CNN captioned the rally of Leni Robredo in Tagum City with around 35,000 supporters stormed to the venue while other posts on social media mentioned 65,000 and even 155,000 attendees. The said reports were being criticized for…
View »
Manila, Philippines – Jessica Soho allegedly lost Php28.7 million from top advertisers who supposedly committed to get commercial ad slots in her Presidential interview of four(4) candidates. The said news is currently circulating on Twitter and…
View »
Manila, Philippines – The camp of President Ferdinand "BongBong" Marcos thru his Chief of Staff and Spokesperson Attorney Victor D. Rodriguez officially released a statement regarding the decision of BBM not to accept the Presidential…
View »