Jessica Soho Show Loses P28.7 Million Pagkatapos ng Presidential Interview
Manila, Philippines – Jessica Soho allegedly lost Php28.7 million from top advertisers who supposedly committed to get commercial ad slots in her Presidential interview of four(4) candidates. The said news is currently circulating on Twitter and other social media platforms right after a certain tipster turned to online platforms to post the controversial claim.
A couple of days back, Jessica Soho shared a teaser video of her Presidential interview which was scheduled to air in GMA network on January 22, 2022. The short clip immediately became viral after the famous news anchor cited that President BBM declined to join the interview schedule forcing the camp of President Bongbong Marcos to issue a formal press release statement to address the negative thoughts and troll comments of anti-BBM movement in social media.
The highly anticipated interview of Jessica Soho to the presidential candidates attracted top multi-million advertisers in the country who rushed to get commercial advertisement slots in the show. However, things allegedly turned the other way around after 10 advertisers became aware that Jessica Soho was not able to convince BBM to attend the interview. These top companies reverted their initial plans and fully withdrawn their ads space contract.
Kung totoo nga naman ito, ano nga ang ipinahiwatig ng naturang balita para sa ating mga mamamayan ng Pilipinas?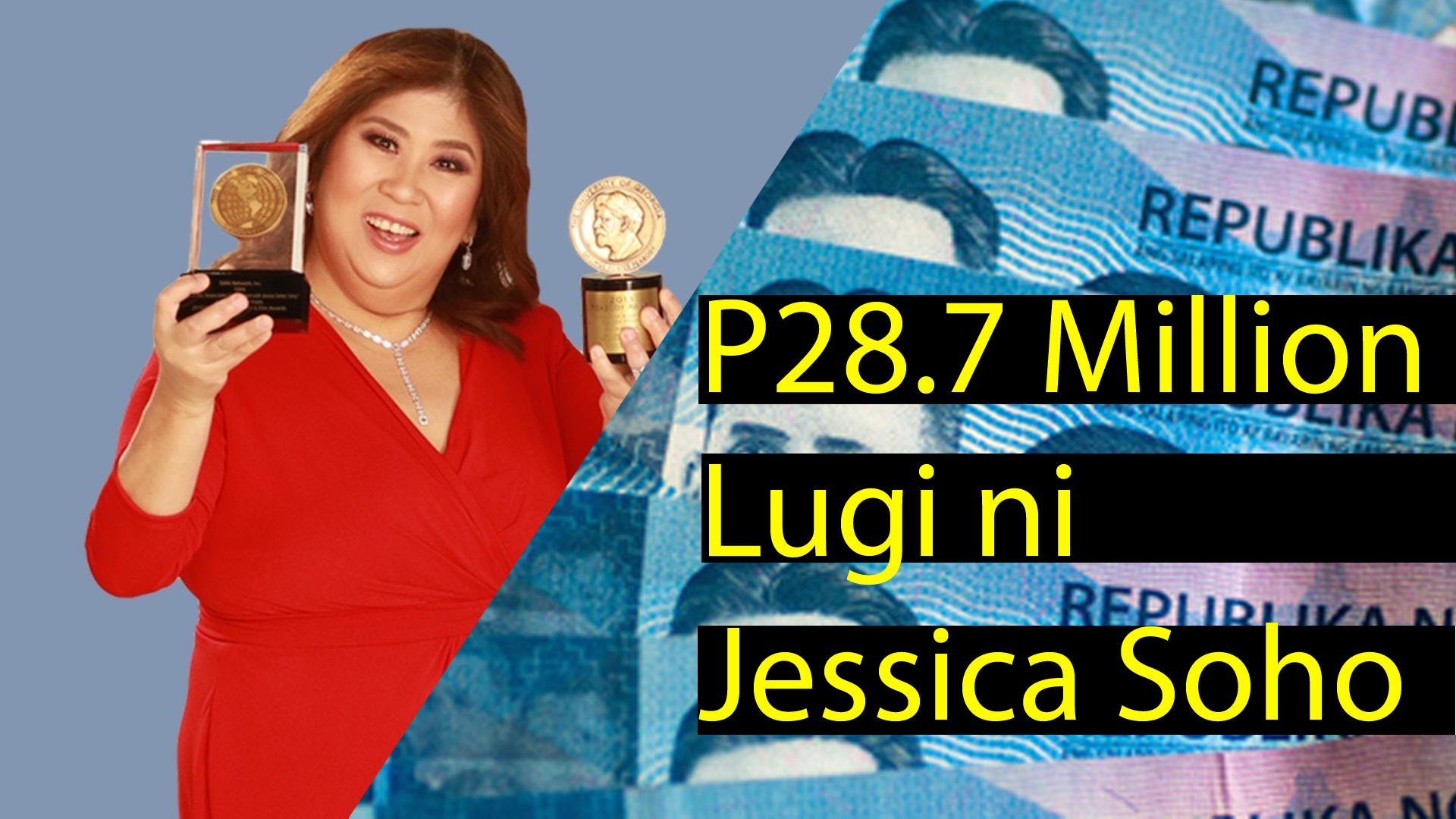 Ayon sa haka-haka ng ating mga mabusisi na mga netizens who use their critical thinking skills, isa itong malaking senyales na ang mga malalaki at mayayaman sa bansa ay suportado ang ating mahal na President BBM. This goes to show as well that these companies are fully aware of what President BBM can bring into the table until his term ends in 2028.
Isa nga namang malinaw na pahiwatig ito na ang positibong impluwensiya ni President BBM ay talaga damang-dama ng mga advertisers ng bansa. This indicates as well that they have their trust to President BBM in all forms.
Ayon din sa iba pang komento sa social media, President BBM really has the biggest impact in the country and it's a not a surprise that these advertisers fully respect the influence of President Bongbong Marcos knowing that BBM's popularity in all the election poll survey results remains the top choice of the Filipino people. 
Therefore, it is not shocking to hear such news if Jessica Soho loses P28.7 million from top 10 advertisers because 60-70% of the Philippine voters are only following President BBM and Vice President Inday Sara. 
Let's just dismiss this news, regardless if it's true or not. What matters most is we keep our support and love to President BBM as he continues to exert his effort in building the nation thru further improvement of our national infrastructures and pushing for economic recovery in the Philippines.
Mabuhay ka President BBM!
This work is licensed under a
Creative Commons Attribution-NonCommercial 4.0 International License
.
Latest
Tagum City, Philippines - CNN captioned the rally of Leni Robredo in Tagum City with around 35,000 supporters stormed to the venue while other posts on social media mentioned 65,000 and even 155,000 attendees. The said reports were being criticized for…
View »
Manila, Philippines – Jessica Soho allegedly lost Php28.7 million from top advertisers who supposedly committed to get commercial ad slots in her Presidential interview of four(4) candidates. The said news is currently circulating on Twitter and…
View »
Manila, Philippines – The camp of President Ferdinand "BongBong" Marcos thru his Chief of Staff and Spokesperson Attorney Victor D. Rodriguez officially released a statement regarding the decision of BBM not to accept the Presidential…
View »